Robert E. Lee

High School




Class of 1961 - San Antonio, Texas
File Vault Features of the Week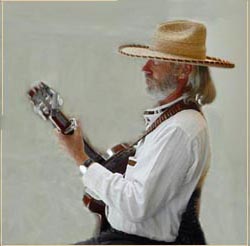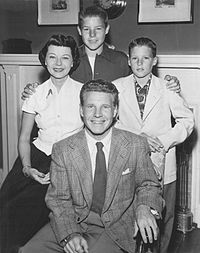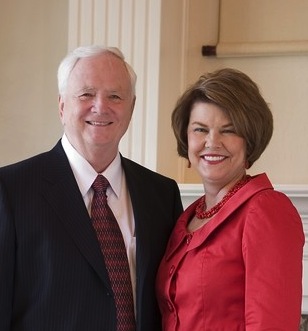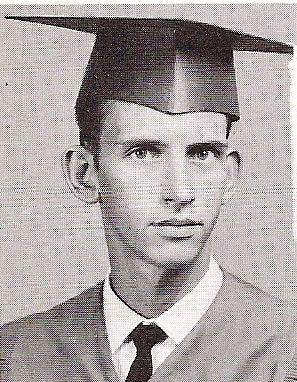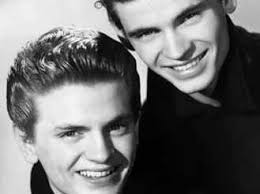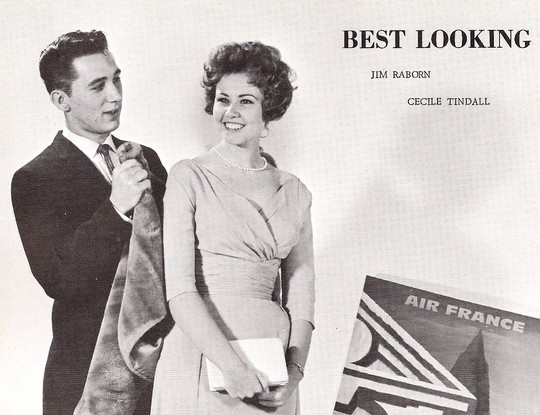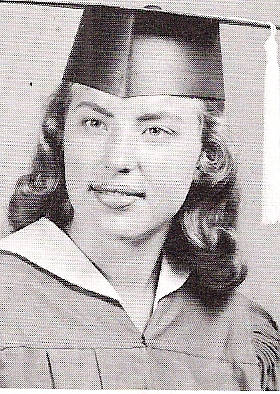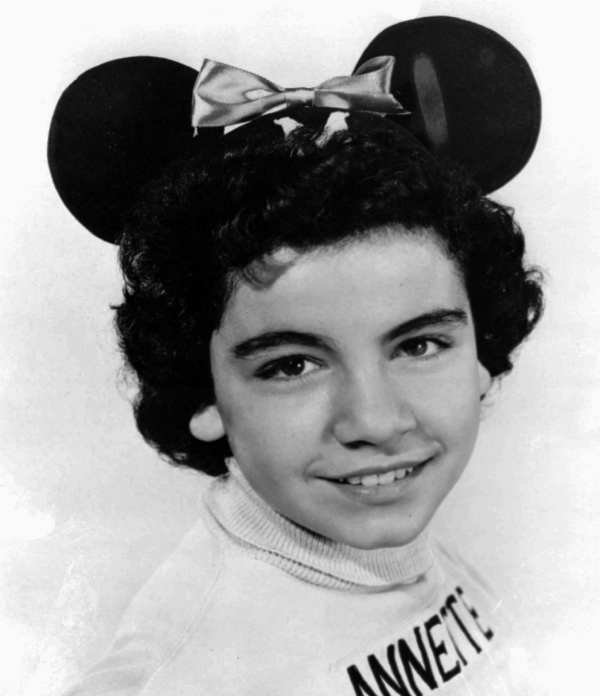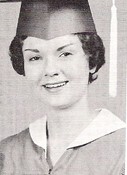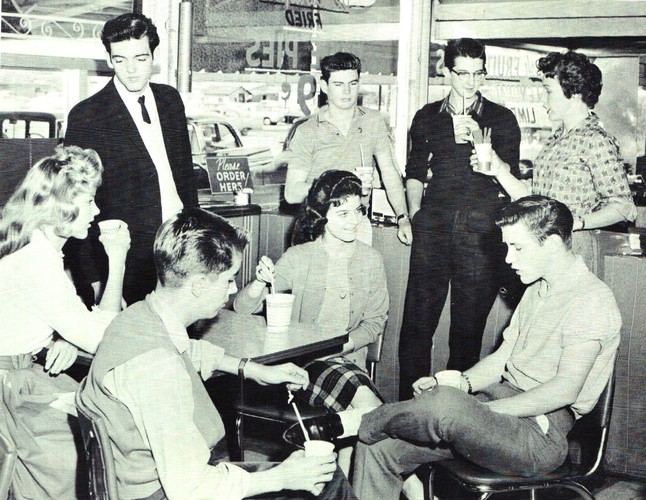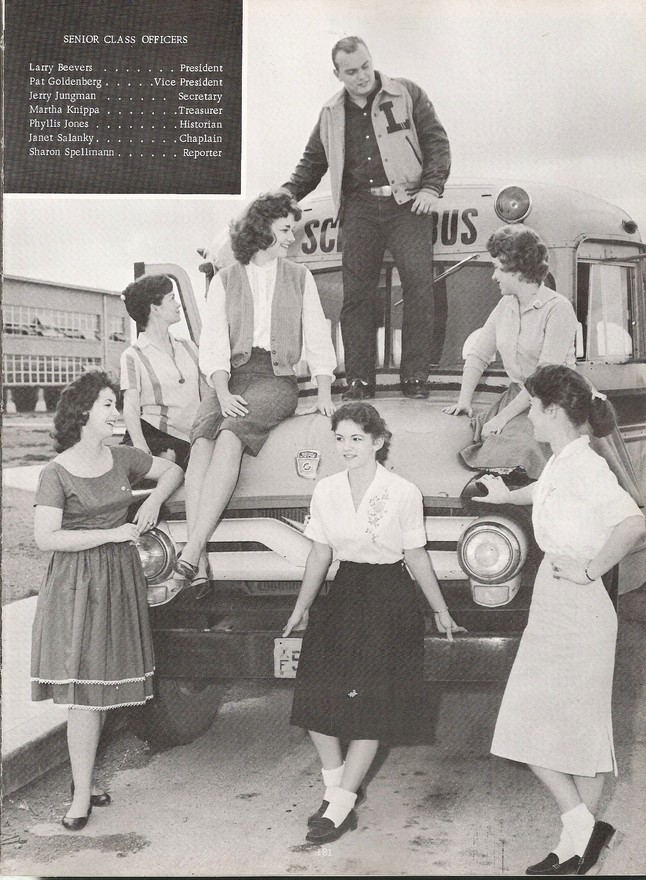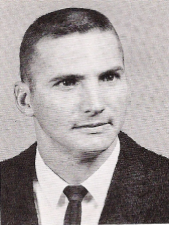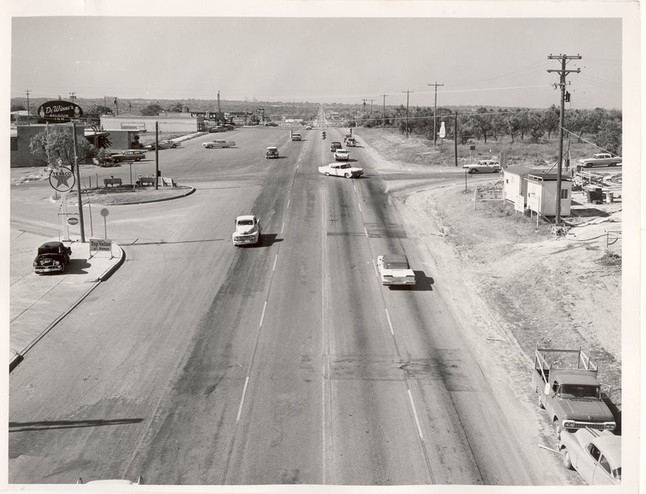 Here are The Ventures playing "Wipe Out" in 1984...
And, of course, we all recognize this famous theme song by the Ventures...
You're gonna love this! This is the new Amazon Echo Silver! Just what we "Seniors" need.
Classmates...
Bob Prewitt passed away on November 2nd. His wife Marilyn sent this letter to Graham in hopes that some of his classmates would respond.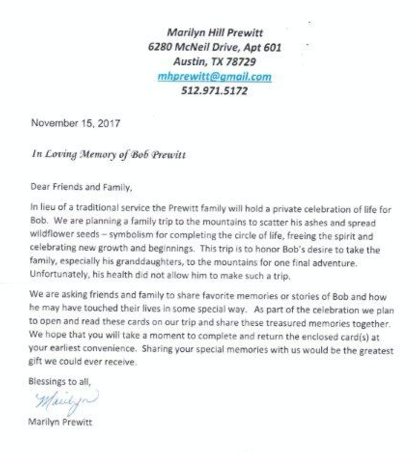 The following card was included in the letter for classmates to fill out and return to Marilyn at the address on the letter. To print out the card, you can drag the card from this page with your cursor, take a screenshot of it, or e-mail Allene at allenem@wildblue.net and she will send you a PDF copy of the card. You can also e-mail Marilyn if you like at mhprewitt@gmail.com. Please identify yourself as a member of the Lee Class of '61.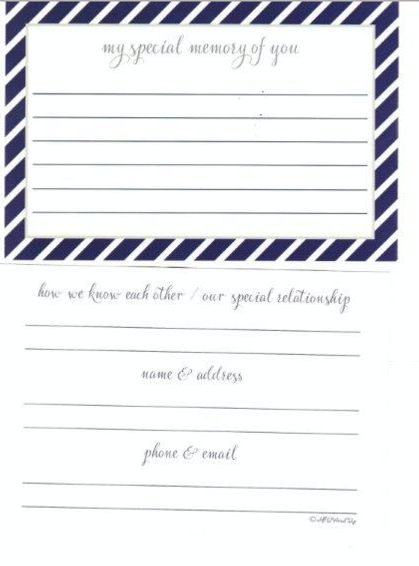 *****************
Our Alma Mater has a new name:
Legacy of Educational Excellence High School.
L. E. E.
SAN ANTONIO - The North East Independent School District board of trustees voted Monday night to rename Robert E. Lee High School.
The new name will be the Legacy of Educational Excellence High School, the board decided in a 5-2 vote.
Mascot, colors and cost estimates will be presented during a future board meeting. It's unclear how much the name change will cost.
"Depending on the new name, the cost to the district could be extensive," Grona said. "The marquee, signs around campus, the end zone, all of the athletic uniforms, dance, cheer and band uniforms, etc. As a trustee, it is our responsibility to be fiscally responsible. We can minimize the number of things that need to be changed at the school."
A district spokesperson said the name change will go into effect beginning in the 2018-2019 school year and will be referred to as LEE High School.
The board of voted to change the name change of Lee High School in August and began accepting name change suggestions in September. Students spoke out against the name change during the Monday board meeting.
Our lives in 5 minutes and 47 seconds... Enjoy! You'll love this!
They can't take away the memories...
************************************
Hewlett Crist was the 70,000th vistor to our website.
Jo Ann Morris Porter sent this along. It is a book report on the Bible written by a 6th grader. Priceless!
The Children's Bible in a Nutshell.

In the beginning, which occurred near the start, there was nothing but God, darkness, and some gas. The Bible says,"The Lord thy God is one," but I think He must be a lot older than that. Anyway, God said, "Give me a light!" and someone did. Then God made the world. He split the Adam and made Eve.



Adam and Eve were naked, but they weren't embarrassed because mirrors hadn't been invented yet. Adam and Eve disobeyed God by eating one bad apple, so they were driven from the Garden of Eden. Not sure what they were driven in though, because they didn't have cars.

Adam and Eve had a son, Cain, who hated his brother as long as he was Abel.

Pretty soon all of the early people died off, except for Methuselah, who lived to be like a million or something.

One of the next important people was Noah, who was a good guy, but one of his kids was kind of a Ham.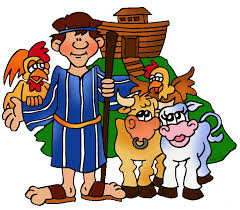 Noah built a large boat and put his family and some animals on it. He asked some other people to join him, but they said they would have to take a rain check.

After Noah came Abraham, Isaac, and Jacob. Jacob was more famous than his brother, Esau, because Esau sold Jacob his birthmark in exchange for some pot roast.

Jacob had a son named Joseph who wore a really loud sports coat.

Another important Bible guy is Moses, whose real name was Charlton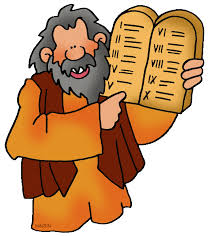 Heston. Moses led the Israel Lights out of Egypt and away from the evil Pharaoh after God sent ten plagues on Pharaoh's people. These plagues included frogs, mice, lice, bowels, and no cable.

God fed the Israel Lights every day with manicotti. Then he gave them His Top Ten Commandments. These include: don't lie, cheat, smoke, dance, or covet your neighbor's stuff. Oh, yeah, I just thought of one more: Humor thy father and thy mother.

One of Moses' best helpers was Joshua who was the first Bible guy to use spies. Joshua fought the battle of Geritol and the fence fell over on the town.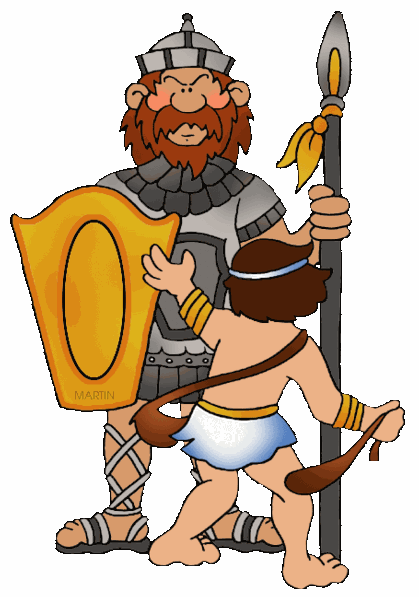 After Joshua came David. He got to be king by killing a giant with a slingshot. He had a son named Solomon who had about 300 wives and 500 porcupines. My teacher says he was wise, but that doesn't sound very wise to me.

After Solomon there were a bunch of major league prophets. One of these was Jonah, who was swallowed by a big whale and then barfed up on the shore.

There were also some minor league prophets, but I guess we don't have to worry about them.

After the Old Testament came the New Testament. Jesus is the star of The New Testament. He was born in Bethlehem in a barn. (I wish I had been born in a barn too, because my mom is always saying to me, "Close the door! Were you born in a barn?" It would be nice to say, ''As a matter of fact, I was.'')

During His life, Jesus had many arguments with sinners like the Pharisees and the Republicans. Jesus also had twelve opossums. The worst one was Judas Asparagus. Judas was so evil that they named a terrible vegetable after him.

Jesus was a great man. He healed many leopards and even preached to some Germans on the Mount.

But the Democrats and all those guys put Jesus on trial before Pontius the Pilot. Pilot didn't stick up for Jesus. He just washed his hands instead.

Anyways, Jesus died for our sins, then came back to life again. He went up to Heaven but will be back at the end of the Aluminum. His return is foretold in the book of Revolution.

---
---
The September 17th Reunion photos have been moved to the Class Scrapbook.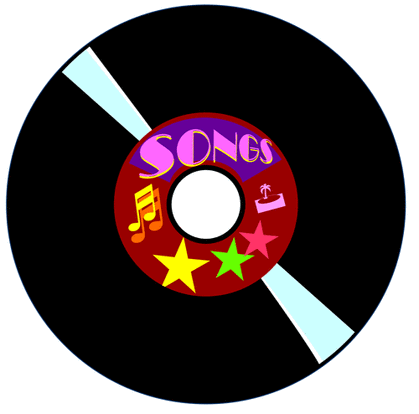 Preston sent along this interesting site which features the top 10 45's for all the months from 1950 to 1989. Just click on the word RECORD to take you there.
Classmates... Class Creators continues to mess with the class websites, changing this and that. They have removed all the Profiles of Classmates, so if you want to read all about a particular classmate, click on "Profile Answers" to see what he/she has written about family, education, memories, etc. If you want to read the original Profile Comments, click on "Original Profile Comments."

"
---
---
The Vietnam Veterans Memorial
Auditorium Circle -- San Antonio
A Message from John Baines, Lee Class of 1963...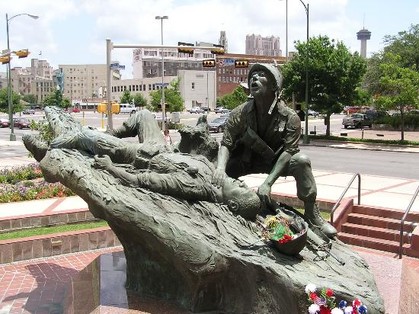 November 11th is Veterans Day, a day when we honor those who have served in the Armed Forces of the United States. At least forty (40) of our classmates are known to have served in one of the branches of our amred forces with most of them serving in Vietnam. For a listing of those classmates, click on the Memorial.
John Baines, Class of 1963, served with the US Navy Seabeas in Vietnam. In 1985 John became the Founder and Chairman of the Vietnam Veterans Memorial of San Antonio, Inc. Under John's direction the official website for the Vietnam Memorial of San Antonio has been completed just in time for Veterans Day.
States John, "As most of you know, this was a labor of love for me. I am truly proud to have had the opportunity to produce this website to highlight the amazing story behind one of San Antonio's most significant art pieces and the plaza that honors our veterans and those that didn't return from far away battlefields. 'Hill 881 South,' San Antonio's Vietnam Veterans Memorial, has been acclaimed as one of our nation's most significant tributes to our veterans of the Vietnam conflict. I hope you enjoy learning more about how the man on the street stepped up to honor the veterans of 'Military City USA.' "
Click on this link www.vietnamveteransmemorialofsanantonio.com to see this amazing story. Have the volume turned up on your computer and listen to the musical score as you visit each of the seven pages listed on the top left. Be sure to view the video on the home page, the photos on all pages, and the interesting Factoird page.
The Vietam Veterans Memorial is located in Veterans Memorial Plaza across from the former Municipal Auditorium where our 1961 commencement exercise was held. The Municipal Auditorium was built in 1926 and was dedicated to the memory of the veterans of the First World War. In 1979 a fire destroyed the roof and gutted the interior of the building. The auditorium was renovated and modernized and in 2014 opened as the Tobin Center for the Performing Arts. It may be time to pay a visit!
---
---
Classmates,
On December 17, 2013, the ClassCreator people made some changes to the website. The most obvious change is the classmate profile pages. Take a look at your own by clicking on Classmate Profiles and clicking on your own name. Then click on someone else's profile page and compare. You will notice that at the top of your page it will say Edit Profile. If you want to add/change a photo or update your profile page, click on Edit Profile at the top of the page. It will then say Preview Profile and you can make any changes you want. Roll over the photo areas to see what the options are.
When on another classmate's profile page, notice the new placement for sending that person a private email. It is now located near the top of the page on the left side. It says, "Send __________ a message." Click there and it will open the message screen. (In the past you had to scroll all the way to the bottom of a classmates profile page to send a message.) Any message written here will be seen by only that classmate.
Scroll down just a little on your own profile page and you will see SHARE A MESSAGE with classmates. This is like the Message Forum. Anything you write here will be seen by all classmates.
Also, notice that on all profile pages (yours and other classmates) there is a comment line below each photo and each Question/Answer. This looks very much like a Facebook comment box but it's not Facebook, but it works like Facebook. Any comment you make here will be seen by all classmates. You can delete the comment areas under each photo by going to Edit Profile and scrolling down the page to Classmates Comments and unchecking that box.
So, to sum all this up, if you want to send a PRIVATE message to a classmate, click on "Send ________ a message" at the top left of the classmate's profile page. Any messages you send through any other means will be seen by all classmates. So be careful what you say and where you say it.
The ClassCreator people are still working on fixing some bugs in the new format so be patient. Many of the web administrators from schools across the country are not happy with the new format and have stated their opinions. The ClassCreator people are a great bunch and very willing to listen to all the complaints and feedback. They already produce a remarkable product and are always working to improve it.
September 19, 2011
Most Incredible
50th Reunion
of
All Time!

An Affair to Remember....

The opening night of the Reunion at the Westin Hotel on the banks of
the San Antonio River couldn't have been more perfect. Within complete view of one of San Antonio's landmark buildings, the Tower Life Building, approximately 85 graduates and guests assembled for the first night of Reunion festivities. For an hour and a half, guests enjoyed delicious hors'd oevres and drinks while reuniting with old friends. A special treat was the appearance of Mike Cartwright who is going through
treatment for colon cancer. Eight months ago Mike had told the committee that he wouldn't be around for the 50th, but he was, and we all appreciated the effort he made to be with us. That's Joel Moberly and Mike in the photo.

Following the reception groups of classmates headed for local restaurants of their choice including the famous Zocca in the Westin Hotel. Twenty classmates had dinner there, while about 20 headed for La Margarita and another group ate at Paesano's. Most of us old folks were done by 10:00 and were able to watch the usual news and weather, but some of our senior citizens didn't finish their partying until early hours. We won't name names, but I think their kids and grandkids would be proud. Mom and Dad still have what it takes.


The Saturday night affair was fantastic. Unfortunately, or maybe I should say fortunately for we Texas residents, it was raining when guests began arriving at the Scenic Loop Cafe about 5:30. Parked outside the entrance was Geneva Rhodes Neely and husband Bill's metallic orange 1934 Oldsmobile. Guests were directed upstairs to the reception area where they again met up with classmates and enjoyed a drink or two and some wonderful appetizers. Jackie Plummer Hattenbach
was in charge of the memorablilia table which was outstanding, and over in the corner on a round table was a two-tiered special 50th anniversary cake which was placed next to an arrangement of 31 red and white roses honoring our 31 deceased classmates. At the base of the flower vase were all the name tags of our deceased classmates.


The class of 61 was honored by the presence of Tom Marsh and his wife Margie, Damon Hollingsworth and his son Damon Lee, Coach Don Schmidt and his wife Frances, and our beloved "Corky" Corcoran and his wife Martha from our NE Jr. High days. That's Mr. Marsh and his wife on the left. We were also glad to see Bud Loehman, an old friend who
graduated from MAC in 1961 and was a friend to many of us during our junior high days. That's Bud and Graham Littrell in the photo to the right. Bud got his money's worth from the Reunion!

After the reception guests were directed downstairs for a sumptious gourmet buffet. The tables were all adorned with red table cloths and sparkling silver and red centerpieces surrounded by small US and Confederate flags. "Padre" Mandry gave the moving invocation. The meal was followed by announcements from "Mr. Lee" Preston Davis and the singing of the school song led by Jackie Plummer Hattenbach, Ann Mason Cornelius, and Claudia Starr Kelley.

For the remainder of the evening classmates could stay downstairs or return to the upstairs area for dessert, music, and dancing. Only a few made it to 11:00 even though we were originally going to stay until midnight. However, rumor has it that several classmates didn't finish partying until 8:00 Sunday morning, two being members of the Reunion committee and perhaps a couple of our cheerleaders. They still have the spirit! These will remain nameless for reputation sake, but let's just say that Keith was involved and Janet McKeown did the inviting to her home just down from the Scenic Loop Cafe. Like I said, Bud got his money's worth by partying with the rest of the AARP party animals.


The Sunday luncheon at the Lake Breeze Ski Lodge on Lake McQueeney, hosted by Terry Sue, was a fitting end for our fabulous weekend. Not only were there about 70 classmates and guests in attendance, but the luncheon was attended by Mr. Bogisch and his wife Marlene, Mr. Hollingsworth, Coach Don Schmidt and his wife Francis, and Mr. Marsh and his wife Margie. They were ecstatic that we had included them in our celebration. A delicious buffet awaited us, or attendees could order from the menu. A special surprise was the appearance of Janet Salanky Moorewho couldn't make it
to the other functions as her husband Johnny passed away two days ago, and though funeral arrangements are still pending, Janet wanted to see us all just one more time. Another special guest was KeithAllison's friend Bruce Hathaway who was once the DJ on KTSA. That's Phyllis Jones Havens, husband Benny, Bruce, and Keith in the photo to the right.

This is just a sampling of the weekend festivities. As the week progresses, photos, videos, and more commentaries will be added to the website, but at this point our webmaster "Fletch" might need a little rest! I think he partied a little too much! You just can't survive on 5 hours sleep in a four-day period!
Let the Games Begin!
If the pre-Reunion committee dinner is any indication of things to come...look out!
Let the Games Begin!
This is our beloved Keith and his new friend Maker's Mark at Jan McKeown's house at "pre-reunion activities." You'll have to ask him what happened last night after we all got together at the Leon Springs Grill. Keith actually came with John Reagan and Graham Littrell but ended up at our table. Arthur and I had no part in what happened afterwards as we left at 9:15 as did Preston and his wife, but rumor has it that some didn't get home until 4:15!
Now let's back up a little.... Four of the members of the Reunion committee and their spouses/dates
met at the Leon Springs Grill last night about 5:30 to iron out last minute details, but I don't think we got much "ironing" done. Bobby Fletcher's surprise "date" was Carolyn Vermersch and John Gee brought Jan McKeown. Preston and his wife Judy were there